Career start with Ergon. For smart inventive types
In a successful team, everyone has the same vision of the future. That's why, at Ergon, you'll work with like-minded people on innovative solutions in an inspiring working atmosphere that allows your ideas and expertise to develop fully. We offer a whole variety of exciting fields and sectors where you can get involved while you're still studying or after you graduate. We work in autonomous teams, so you decide for yourselves what technologies and methods to use for each project. This agility and constant knowledge-sharing reflects our working climate and produces the best possible results.
Already have a qualification?
We offer a permanent employment contract if you already hold a master's degree. Candidates who have completed an apprenticeship and also hold a bachelor's or master's degree are also considered. We will be happy to examine each application on its merits. There are a number of possibilities depending on experience.
Software engineering internship
Ergon offers internships recognised by the Federal Institute of Technology ETH. We accept computer science students to work in software development, generally for internships of at least five months after they have gained their bachelor's degree. In our experience this arrangement maximises benefits on both sides.
We look forward to receiving your written application at least three months before an internship would begin. That gives us time to discuss possible assignments for you.
Software testing internship
We employ students doing their Matura school leaving certificate, and working students, to test our applications. As an intern you will gain valuable experience in a professional IT environment and make an important contribution to the quality of our software.
Current job openings (all genders)
No job openings match this filter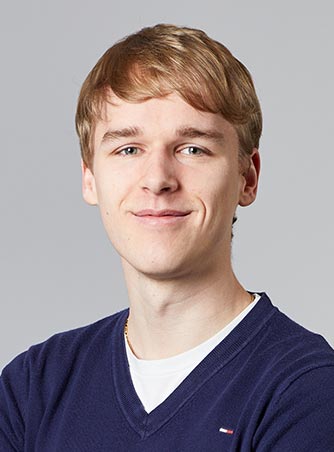 "At Ergon I've learned to understand what the customer wants, and to see that not as an obstacle, but as a springboard to smart solutions."
Nicolas Trüssel
Software Engineer
Ergon Mobil
Changeable weather or too much to transport? You have free access to Ergon Mobil, whether you're travelling for business or briefly need a car outside working hours.
Free drinks & snacks
Need brain food? Having a snack attack? Whether you want sweet or savoury to keep you going, our treats cupboards will have it.
2 weekend trips
Off to the mountains! Our ski weekend is for Ergonians only, but in the autumn partners and children are invited too.
In-house yoga
Peace out over lunch. Once a week we roll out our yoga mats and share our practice in our main building.
Coffee machines & break rooms
You won't need to search far for a coffee machine, kettle or space for a break. We've got soya milk, iced macchiatos, tea and more for all!
Training budget
Full employees have an annual allowance to spend on developing their knowledge at conferences or lectures, or in courses.
Public transport subsidy
We support your sustainability goals by giving everyone a travel allowance to get to and from work. And a half-fare card for free.
Cycle subsidy
Prefer to breathe fresh air on your way to work? Turn your travel allowance into a cycle allowance to keep your bike on the road.
Game nights
Let the games begin. We organise regular game nights, both online and in-person board-game battles.
Brown bag events
Internal knowledge transfer improves transparency and helps us to learn as a company. A variety of formats boost our collective expertise.
Ergon drinks
Our beer crew ensures we have a great choice from local microbreweries. Prefer bubbles? We've got those too – and the glasses. Bottoms up!
Choose your hardware
Get everything in place for a day at the (home) office. Choose your equipment, operating system, etc. from a wide selection.
What sets our employees apart