Apprenticeships at Ergon. As practical as possible
Ergon has been offering apprenticeships since 1999. We are especially proud that our young talent repeatedly feature among the best in their year. To date, 34 trainees have successfully gained their federal VET diploma with us, and we currently have 17 young people at different stages of their training.
You can expect a broad range of stimulating assignments in a great working environment in central Zurich. At Ergon we all respect and value our trainees. You will work on a level with us and be a full member of the team.
We want more than anything to see you succeed. During your apprenticeship with us you will enjoy personal advice and support to guide you in the right direction. This means that you help actively to structure your own training.
Want to get a taste of life in IT before you start your apprenticeship? Then come to our next taster day.
Current job openings
All apprenticeships from summer 2023 onwards have already been filled. The apprenticeships 2024 will be advertised from August 2023.
Subject areas apprenticeship
Information Technologist, Federal Diploma of Vocational Education and Training (Informatiker:in EFZ) – application development
In the first two years you will be introduced at close quarters to the world of programming. Then you will begin to work on real software projects. All of our trainees are fully integrated into project teams and are in constant contact with other trainees.
Information Technologist, Federal Diploma of Vocational Education and Training (Informatiker:in EFZ) – system engineering
You will be completely integrated into our system administrators' team, helping to keep servers, networks and the like running smoothly. Your role includes maintaining and setting up workstations, as well as supporting our network and server operations.
Commercial Employee, Federal Diploma of Vocational Education and Training (Kaufmann/Kauffrau EFZ, E/M profile) – services and administration
During your apprenticeship you'll get to know the many aspects of the business side of Ergon. You will spend time in a variety of departments such as Marketing, HR, Finance and the Secretariat. In addition to customer contact you will complete a wide range of administrative, organisational and other tasks.
No matter what the target qualification, we expect everyone training with us to attend vocational college (Berufsmittelschule, BMS).
Study days
You get four study days per semester to prepare for your school/college exams.
Free drinks & snacks
Need brain food? Having a snack attack? Whether you want sweet or savoury to keep you going, our treats cupboards will have it.
2 weekend trips
Off to the mountains! Our ski weekend is for Ergonians only, but in the autumn partners and children are invited too.
Free college materials
We cover the costs of your college materials in full, so you can concentrate on learning.
Professional internship abroad
We offer top performers the opportunity to complete an internship abroad so that they can experience other companies, cultures and languages.
Performance bonus
We reward outstanding performance with a bonus of up to two additional months' salary per year.
Public transport subsidy
We support your sustainability goals by giving everyone a travel allowance to get to and from work. And a half-fare card for free.
Cycle subsidy
Prefer to breathe fresh air on your way to work? Turn your travel allowance into a cycle allowance to keep your bike on the road.
Game nights
Let the games begin. We organise regular game nights, both online and in-person board-game battles.
Brown bag events
Internal knowledge transfer improves transparency and helps us to learn as a company. A variety of formats boost our collective expertise.
Learn a language
Lifelong learning is one of our values. We offer the funding and time to learn a language abroad or earn your certificate at home.
Choose your hardware
Get everything in place for your apprenticeship. We give you a laptop for both work and college.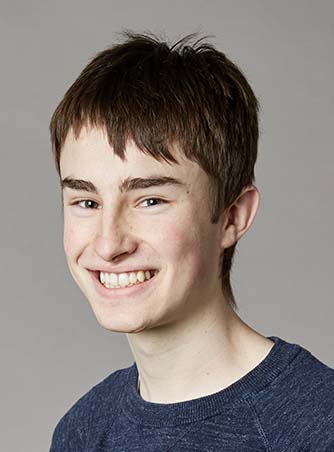 "What I like most about Ergon is the atmosphere. Everyone in our team is really motivated, and we all enjoy what we do."
Valentin Jauch
Trainee Application Developer
Do you have any questions?