The 3D BIM
experience in real life
Ergon has submitted a patent application for its new "BIM-to-Field-Augmented" process. This innovation in augmented reality (AR) and building information modelling (BIM) provides a key basis for the digital transformation in architecture, engineering and construction. BIM models facilitate day-to-day work during the construction phase. This user-friendly process offers easy, flexible access to 3D BIM models in an AR application. Thanks to positioning technology this happens right on site via a smartphone or tablet. It's quick, convenient and portable. The clever thing is that it does not require any other tools or manual preparations.
What it offers
User-friendly access to 3D BIM models on site
Faster, easier and more flexible
Networked planning
Convenient access via smartphone or tablet
How you benefit
Flexible
Precise. Exact positioning, scaling and rotation
Offline-enabled
AR view of 3D BIM model
No additional infrastructure such as Wi-Fi access, QR codes, GPS, etc.
No manual preparation such as room scans – just set it up and get to work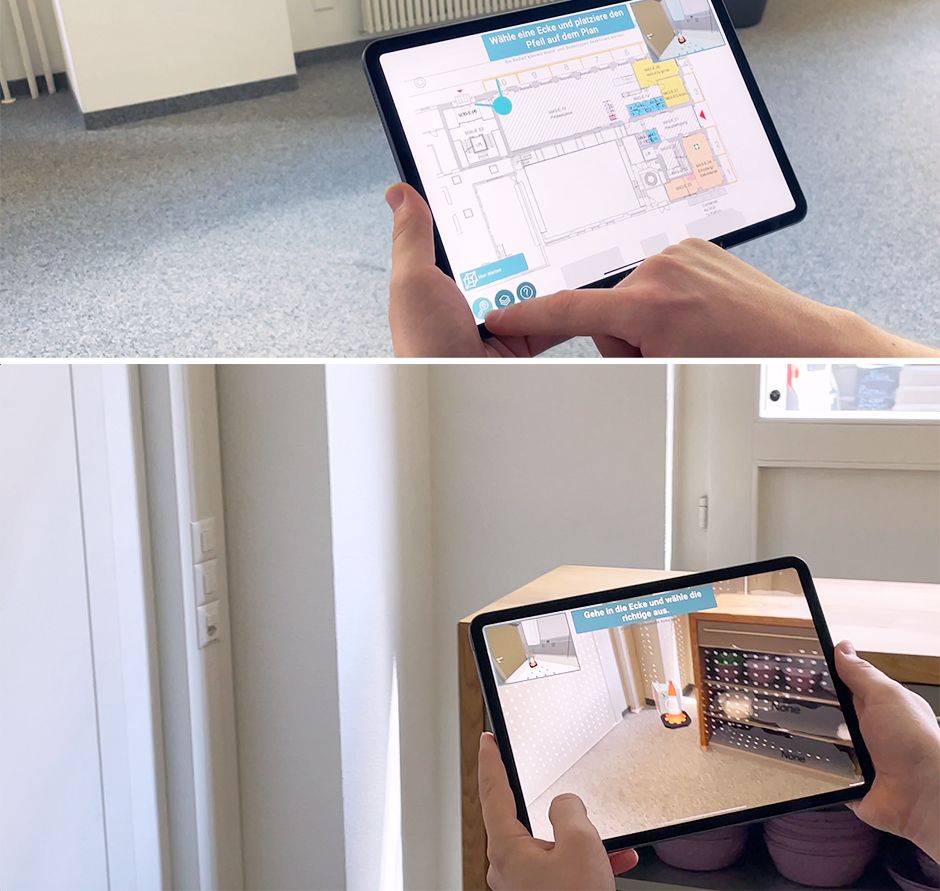 Step 1
Enter your own location on the 2D plan and turn the viewer towards the section of the room you want to look at.
Step 2
On the video image of the automatically recognised section of room, select the area you want. That's all. The chosen BIM model appears in the augmented reality view on your smartphone.
This new "BIM-to-Field-Augmented" approach is already in successful use in the Fieldwalk collaboration app. It displays all relevant building data from the digital 3D BIM model. The process enables all of the different parties on a building site, and later in facility management, to be part of an integrated planning system.
BIM-to-Field-Augmented will also benefit other fields in which BIM modelling is already in use, such as retailing, logistics and IoT applications.
Interested? Get in touch!