Ergon among the best again
28.02.2023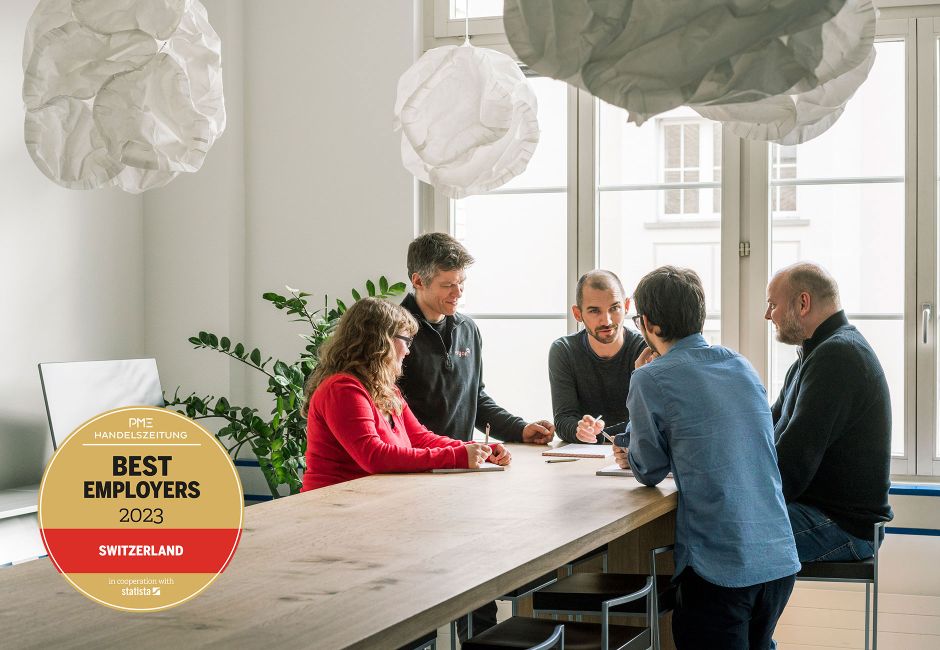 In sixth place for 2023, Ergon has once again been recognised among Switzerland's best employers. Why? Our values and culture.
Ergon has achieved sixth place in the ICT sector in the 'Best Employer of 2023' rankings. The Handelszeitung newspaper and PME business magazine teamed up with market researchers Statista to recognise Switzerland's 250 best employers. Ergon gained three places in the industry top ten, from ninth in 2022 to sixth this year. We also advanced impressively in the overall rankings, from 167 to 102. The data comes from an independent survey of employees in Switzerland, with overall rankings and analyses based on 200,000 responses.
Independence, involvement and transparency
Ergon's values have a direct effect on employee satisfaction. We practice a transparent culture that means everyone is familiar with the salary and bonus system, all of our key performance indicators and key development projects. The working atmosphere is one of reciprocal trust, which motivates people to get involved. There is an internal suggestion system that encourages them to put forward ideas and ways to improve. Another satisfaction factor is being able to work independently. At Ergon, this means that teams exercise independent responsibility within the overall structure. While always coordinating with other projects, they decide what technologies and working methods they want to use.