Gold for Ergon at the 2018 Swiss Arbeitgeber Award
20.09.2018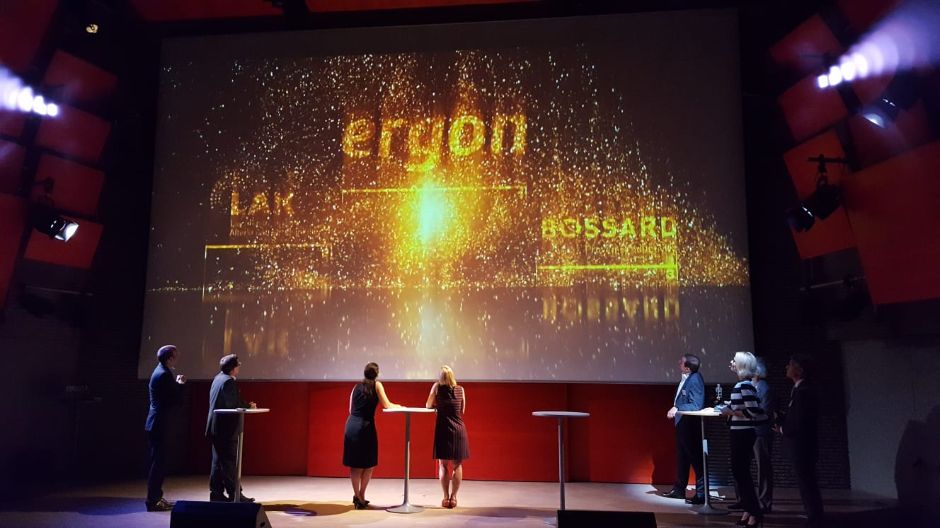 Celebrations are in order for the Zurich-based software company Ergon Informatik AG, who scooped first place at the 'Swiss Arbeitgeber Award', an award which commends employers in Switzerland. For the first time, the company entered the category for firms with 250 to 999 employees.
The 'Swiss Arbeitgeber Award' is based on ratings made by the company employees themselves. Cooperation within the company, employee development and a focus on employee involvement and knowledge transfer were identified as Ergon's greatest strengths.
"We are delighted that, even with 280 employees, we are still a cut above the rest in these areas. I would like to thank everyone in the Ergon family," says Gabriela Keller, CEO of Ergon. "For more than 30 years, our company has been built on the pillars of transparency, individual responsibility and participation. Our employees are inextricably linked with our successes and failures, which fosters entrepreneurial thinking in each and every individual, and is also praised by our customers. We also practise transparency when it comes to our key figures – for instance, all our salary information is out in the open for our staff. We promote our employees' development through regular internal training events and a personal annual training budget. These measures also form a strong basis for knowledge transfer."
As well as highlighting strengths, the employee survey also reveals areas where further developments could be made. "For example, agreements on targets were identified as a weakness three years ago," says Claudia Zirn, HR Manager at Ergon. "Through appropriate measures and training initiatives, we have been able to improve this issue significantly in this year's survey."
Women make up 15% of Ergon's workforce, which reflects the number of women studying IT at university. One third of the company's male employees work part-time in order to achieve a better work-life balance. When compared to other companies in the same industry and category, Ergon is streets ahead in almost all areas, and in particular when it comes to work-life balance, pay and knowledge transfer.