Innovative product design for Viac's 3a solution
18.09.2019
Viac came to us with a plan to provide an unbeatably simple and complete digital solution for personal Pillar 3a pensions. No such product had ever existed, and this gave us the opportunity to help design the product from first principles.
Its success speaks for itself: after a year and three-quarters in operation, VIAC already boasts 13,500 customers and manages Pillar 3a assets worth more than CHF 200 million.
This achievement was recognised with a gold award in Business Impact, silver in Design, silver in Functionality and a bronze in Innovation at 2018's Best of Swiss Apps award ceremony. Viac also took home silver certificates for User Experience and Lean, Agile & Scrum in the "Highest Digital Quality" category at the Digital Economy Awards 2018, and a silver medal for Innovation at Best of Swiss Web 2018.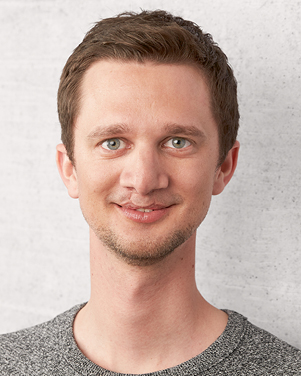 "I am convinced that our secret ingredient was the close cooperation between the UX team, the developers and ourselves, which, ultimately, resulted in a superb product."
Daniel Peter
CEO, Viac AG
Here's how we supported Viac on user experience:
Analysis of customer needs: Viac's success is based on an in-depth understanding of customer needs, which we collated and visualised with the aid of customer profiles.
Workshops: In our scoping and design workshops, we encouraged our customer to build on their existing knowledge, while trimming back all processes to a minimum. Constant re-examination of the findings resulted in improvements to the solution.
Visual design and interaction design: Working closely with the customer, we created a visual identity for Viac, including branding, screen design and interaction design.
Information architecture: We optimised the structure of the app and all the screens over a number of iterations for simple and efficient user prompts.
Specifications: We created detailed and unambiguous specifications to achieve seamless implementation.
Usability tests: We used speedy and cost-efficient end-user testing to ensure that our design would be well received.
Implementation: Viac not only commissioned us to address their user experience, we were also tasked with the agile implementation of the app. Thanks to our physical proximity both to the company's founders, who had an office on Ergon premises, and our developers, our communications pathways were practically instantaneous.
Would you like to find out more about the project? Get in touch: