SMART insights is published annually. It shines the spotlight on emerging technologies and digitalisation trends, and how they not only generate business value, but also make their mark on the arts, the economy, and the political sphere.
The 'Successful' section is packed with the achievements of companies that have recognised and harnessed the opportunities of digitalisation. The 'People' section is an inspiring and thought-provoking mix of articles on business and people management, profiles of pioneering implementers, and interviews with members of the Ergon team for a look behind the scenes. The 'Ahead' part of SMART insights is then dedicated to expert-written thought pieces that examine trends in digitalisation and test their real-life benefits.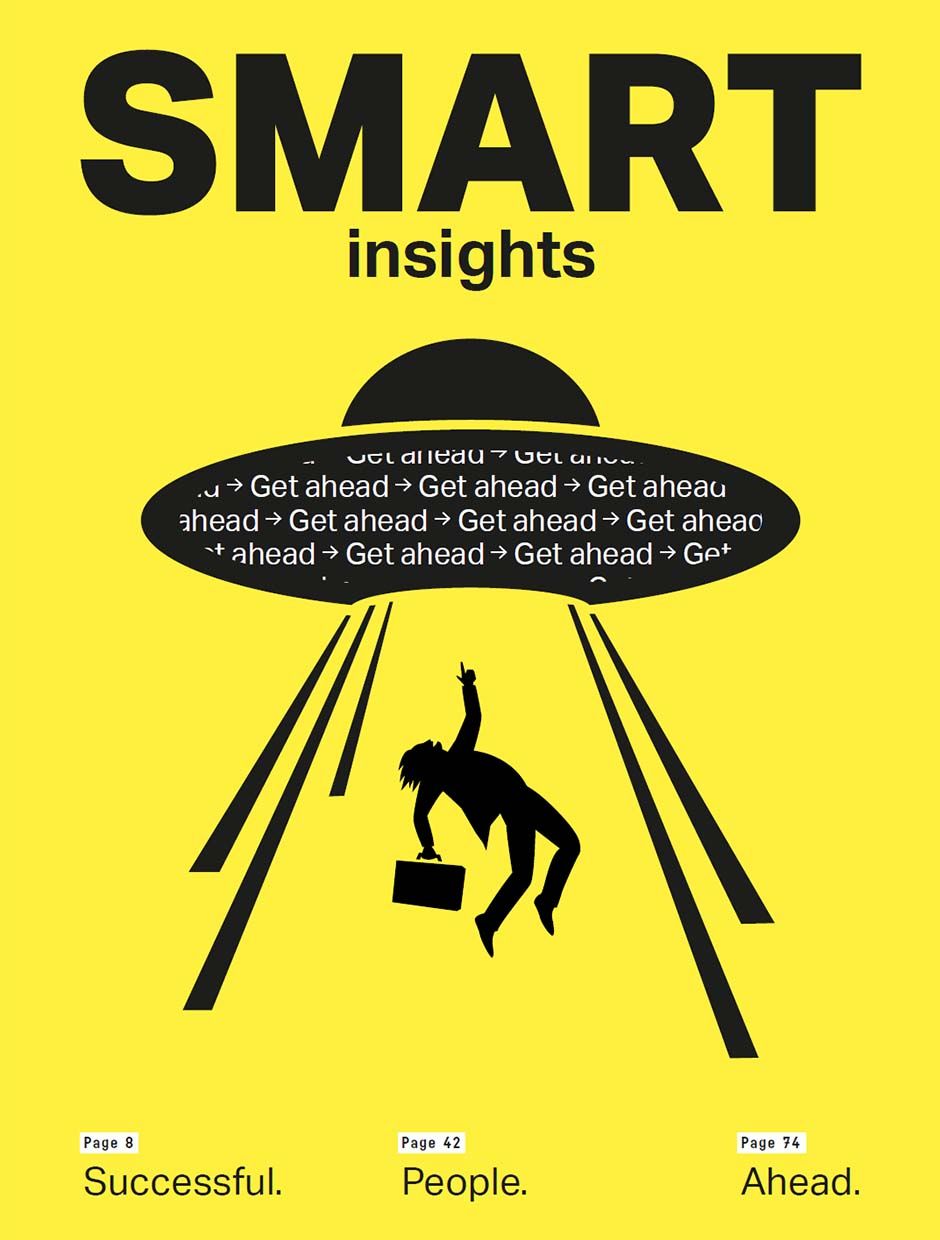 Get ahead: if not now, when?
In the latest issue of SMART insights Axonlab, Finnova and dacadoo all explain the secrets of their success. The People section reveals how hybrid working works, and what distinguishes an attractive employer. Change-makers such as former rector of ETH Zurich Sarah Springman, and Thomas Beck of Avaloq, inspire with their ambitious visions. And the Ahead section explores current issues such as the metaverse and self-sovereign identity.
More on what's inside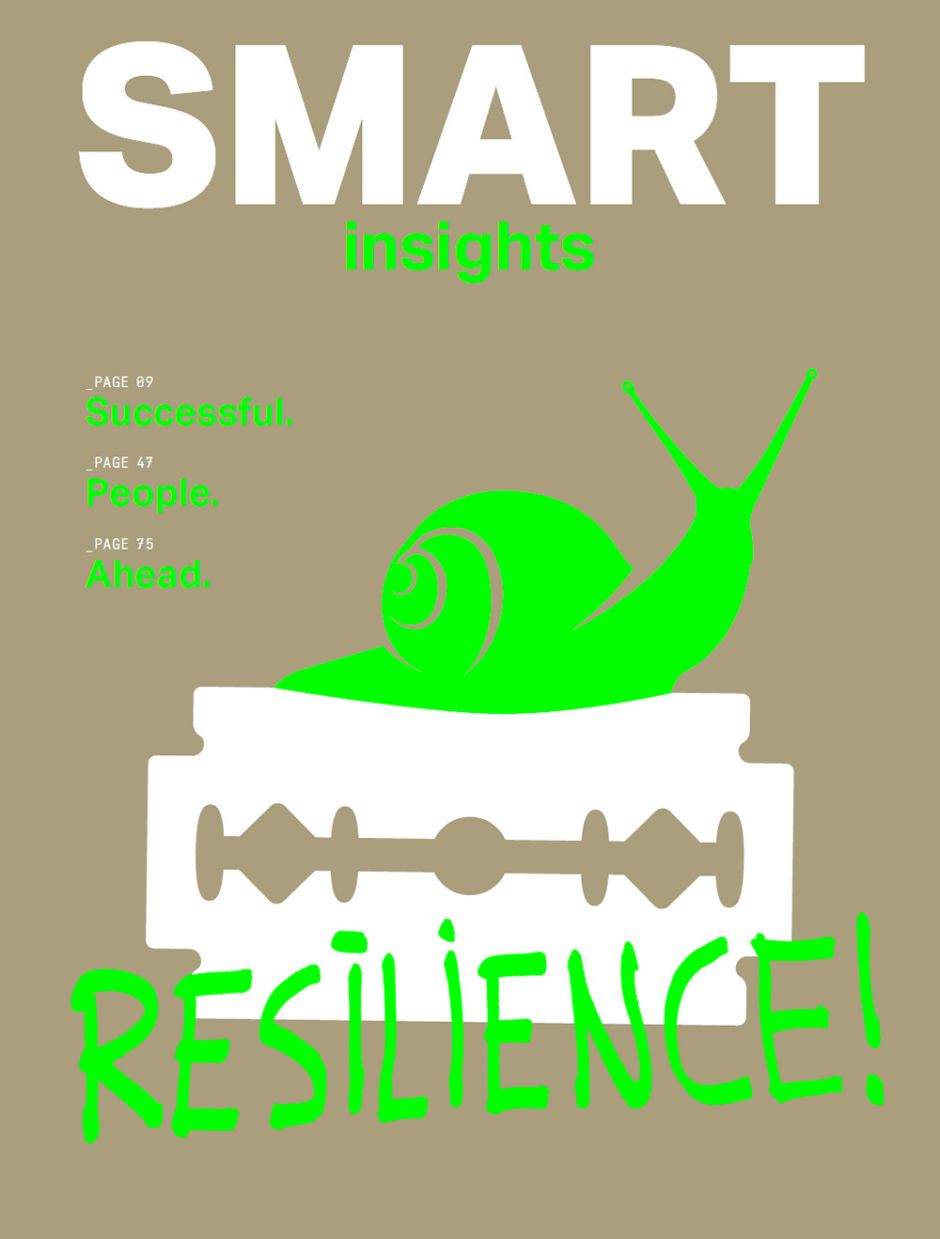 Resilience for the future
The third issue of SMART insights profiles companies such as WWZ Energie AG, Bank Vontobel, and SwissSign. 'People' revolves around the idea of trust as a recipe for success, unsung heroes and their roles within a team, and the visions and ambitions of prominent implementers such as Marco Marchesi of CymbiQ Group and Sandra Tobler of Futurae. In 'Ahead', Ergon's experts take a closer look at topics such as augmented privacy, IT architecture, and digital voice assistants.
More on what's inside
Openness, trust and transparency
The second volume of the magazine includes success stories from Swisscom, the Canton of Zurich's Office of Youth and Careers, and Procare Vorsorge AG. An article on the generational mix in businesses is followed by interviews with specially selected lateral thinkers at Ergon, as well as implementers such as August Harder at Coop and Marianne Wildi at Hypothekarbank Lenzburg. 'Ahead' examines topics such as blockchain and open banking.
More on what's inside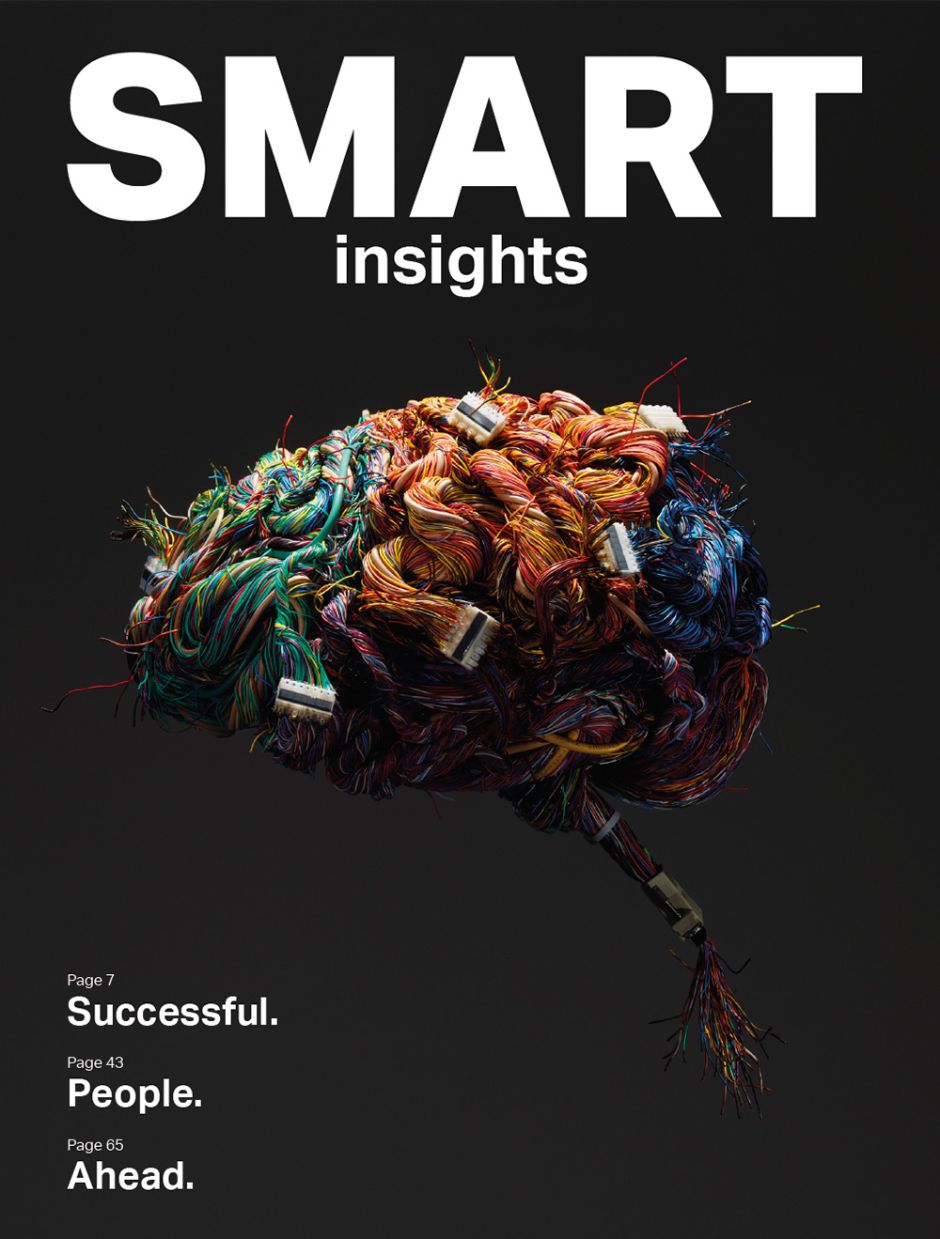 People at the core
SMART insights volume 1 tells the stories of Crypto Finance AG, the city of Zurich and Raiffeisen Switzerland, to name just three. In 'People' we hear from implementers such as Anja Graf of VISIONAPARTMENTS and Peter Ohnemus of dacadoo AG. Meanwhile, 'Ahead' features expert articles on cloud computing, IoT security, and augmented reality.
More on what's inside