Resilience for the future
SMART insights (Vol. 3)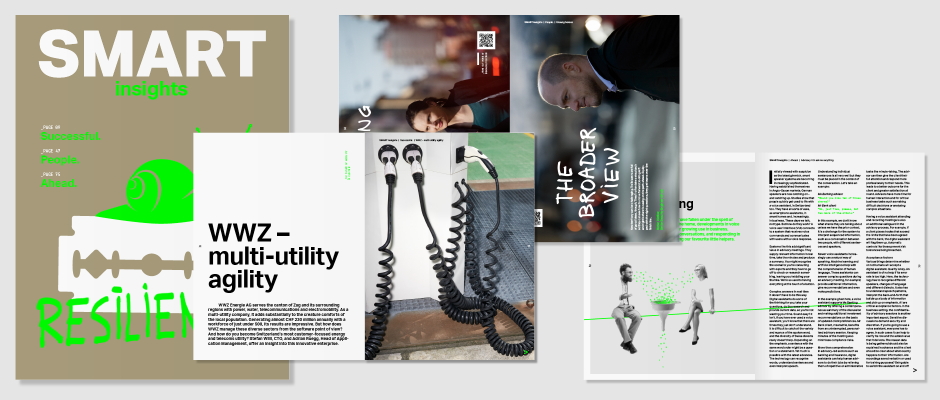 Successful.
WWZ – multi-utility agility
WWZ Energie
A financing platform for the digital age
Bank Vontobel
Electrified by innovation
Feller AG
Digital proof of identity
SwissSign Group
People.
The secret ingredient of success? Trust
Unsung heroes
The change makers (series)

Christoph Wille, Head of Customer Services & Channels and Member of the Executive Board, Valiant Bank
Sandra Tobler, CEO, Futurae Technologies AG
Marco Marchesi, Chairman, CymbiQ Group AG
Marco Bazzani, Chief Information Officer and Member of the Executive Board, Swisscard AECS
Ahead.
Advisory X.0: ask me anything
Augmented privacy: with progress comes responsibility
Ace your architecture
The shift left in security culture
Agile: nothing is impossible