People at the core
SMART insights (Vol. 1)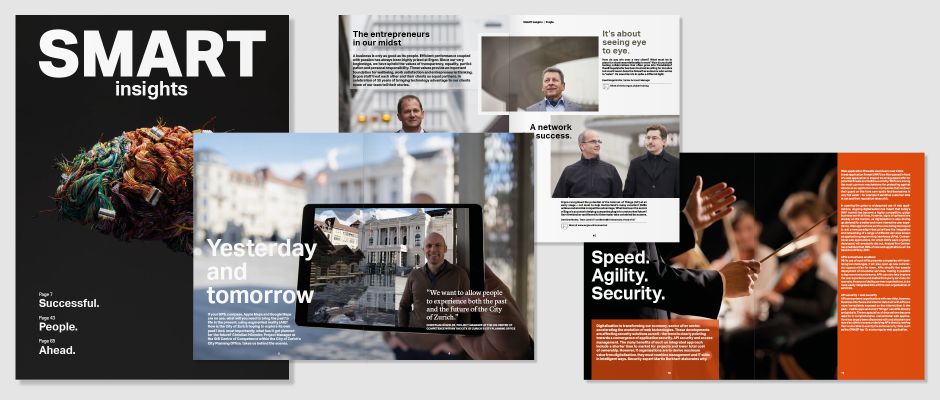 Successful.
Yesterday and tomorrow
City of Zurich, Office for Urban Development
Avant-garde
Crypto Finance AG
Diverse canton with a panoply of responsibilities
Zurich Cantonal Chancellery
The valve that speaks volume
Eugen Seitz AG
Banking, market and people
Raiffeisen Switzerland
Looking to the future, leading the pack
Midor AG
People.
Entrepreneurs in our midst
Successful together
The change makers (series)

Daniel Peter, Co-Founder and CEO, VIAC AG
Peter Schmidlin, CINO, Belimo Automation AG
Anja Graf, Group CEO and Chairwoman, VISIONAPARTMENTS
Urs Güttinger, CTO, Bossard Group
Peter Ohnemus, Founder and CEO, dacadoo AG
Ahead.
Cloud. Right, wrong or indifferent?
IoT – but with security, please
Ready for take-off
Speed. Agility. Security.
Humans, space and interaction