WWZ Energie AG serves the canton of Zug and its surrounding regions with power, water, telecommunications and electromobility. As a multi-utility company, it adds substantially to the creature comforts of the local population. Generating almost CHF 230 million annually with a workforce of just under 500, its results are impressive. But how does WWZ manage these diverse sectors from the software point of view? And how do you become Switzerland's most customer-focused energy and telecoms utility? Stefan Willi, CTO, and Adrian Rüegg, Head of Application Management, offer an insight into this innovative enterprise.
What began 130 years ago as a small local energy and water provider has grown into an innovative multi-utility company. WWZ started to build up the telecoms business in the 1970s, before later connecting the region to the Swiss gas network – establishing and expanding heating and cooling operations, and moving into electromobility. There is a constant amid all this change, however: WWZ's mission to make its customers' lives easier and easier. It has no specific industries or target groups in mind here. WWZ thinks much bigger than that. Its aim is to create a seamless, holistic, user-friendly customer experience from a single source. Plug and play indeed: WWZ is customer-driven, with a value chain that makes it unique on the Swiss market.
As CTO Stefan Willi remarks, as a business opus WWZ has few competitors in Switzerland. Why is that? "There are only a handful of energy suppliers that are wholly or partly in private hands", Willi explains. "We're 70 per cent privately owned. That makes us more agile and more innovative than many of our rivals. Above all, though, our management is open to progressive approaches to business."
"Our priority is the independence, the freedom, to develop our own products and bundle them as the customer wants, so we can react quicker to trends and market changes."
Service 4.0 – the internal vision
WWZ's digitalisation strategy has been gaining steam, both internally and externally. Branded Service 4.0, the vision is to have all internal processes completely digital by 2025. There are two central elements to this; increasing internal efficiency and reducing costs, thus generating more output with the same workforce.
A new solution also has to be implemented at numerous employee levels throughout the company. The user groups couldn't be more diverse and digital maturity varies. There are municipal water operations managers; line workers and plumbers; energy and IT engineers; and electricians, geomatics technicians and administrative staff. Each has their own needs and requirements if they are to work efficiently. It is also vital that applications are intuitive and easy to use.
Adrian Rüegg emphasises the differing needs of those who work outside compared with those who are office-based. "These are exactly the sort of challenges that we will be tackling in the next few years. Every member of our team must be perfectly equipped to do their job."
A solution for unlimited flexibility
While Service 4.0 is a purely internal mission, WWZ also has to turn outward, driving external innovation with forward-thinking solutions. Up to 2014, WWZ's telecommunications operations used an Ergon-developed business support system: Taifun. This software replicated the entire end-to-end customer-side process; from the offering and sale of WWZ telecoms products and service provision itself, through to the transmission of billing data to accounting systems and service providers. When WWZ joined the Quickline telecoms network, Taifun was replaced by Quickline's own solution. More and more IT processes were then outsourced to the point at which WWZ felt its own reaction times and decision-making powers were constricted.
This resulted in the decision, in 2019, to bring business and operational support systems back in house and regain WWZ's autonomy for the future. Ergon was then commissioned to develop a customised solution for WWZ on the basis of Tango – an order management, fulfilment and invoicing platform. With a high degree of configurability for products, rates and discounts, as well as changes to service procedures, the new system delivers a faster and more flexible response to market needs. Tango's backend is the foundation of the new solution architecture. All sorts of related systems can be connected to support operations for all services. Despite its flexibility, Tango is easy to maintain, which of course means much lower operating costs. The cherry on the cake here is that Tango could also be used as an adaptable way of replicating further business divisions such as Energy, and thus replace the current portals. The result is a peerlessly smooth customer journey.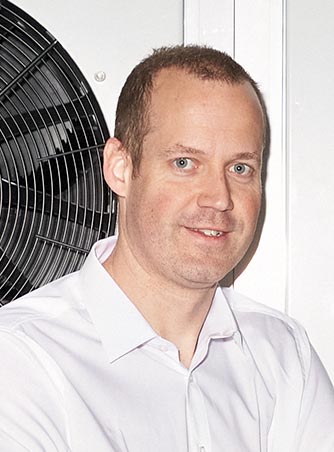 "Every member of our team must be perfectly equipped to do their job."
Adrian Rüegg
Head of Application Management
Lower costs are good but independence is better
According to WWZ, Tango adds value not primarily through automation and cost savings, but by taking the multi-utility – as a product in itself – to the next level. As Stefan Willi puts it, the top priority is the independence, indeed the freedom, to develop the company's own products, quickly, and to bundle them as the customer wants. If a service isn't working, WWZ wants to be able to change it as swiftly as possible. "In the network we had to consider many different partners. Creative inputs were discussed for ages and they might take two years to implement. Tango gives innovation free rein."
With Tango, WWZ can work with the ideas and needs of customers and staff and adapt the products and services it offers. Today, the market is generally more interactive, so this is a vital way of building valuable customer relationships. What's more, feedback always contains an element of market research. The information it supplies can then be applied almost in real time, regardless of whether it comes from customers, partners, WWZ's own shops, or market research as such. This great agility powers efficiency, progress, and satisfaction levels in the individual stakeholder groups. And that's just what this modern multi-utility wants.
Fit for the future
The WWZ Board has plenty to look forward to, such as the upcoming market launch of innovative proprietary WWZ products and progress on other projects it has in the pipeline. These include Circolago, which is designed to provide large sections of Zug and Baar with regional, sustainable green energy from Lake Zug for heating, hot water, air conditioning and serverroom cooling systems. This takes WWZ very close to its goal of becoming Switzerland's most customercentric combined energy and telecoms utility. It certainly has the right IT for it.
What we've learned from WFH
You learn from your employees
You'd think that employees should be learning from their line managers but the pandemic has taught us otherwise. In the intimate surroundings of our own homes, we've had to learn to make more time to listen.
We're working smarter
We've both found that we work much more productively from home. Perhaps losing the commute is part of that. In any case, we'd hardly have been able to get through so much work in the office.
We're talking more about results than processes
By having to work from home, we've learned to trust our employees more than ever. Less micromanaging saves time and energy that can be put to use elsewhere. The results speak for themselves.