Most Swiss have (literally) had contact with the Feller brand, whether they know it or not. The company produces light switches, sockets and home automation solutions. It has been the industry leader here for decades, with a market share of 80 per cent. Growing digitalisation and smart technologies are generating more growth potential than ever, especially in the connected home segment. R&D Director Jürg Sprecher and Head of Electronics Development Jakob Fritsche enlighten us on continuing to satisfy ever-changing customer needs, while keeping their own brand switched on.
A subsidiary of global Schneider Electric Group, Feller is based in Horgen, near Zurich, and specialises in electrical installation. This covers switch design, home automation and power distribution – in buildings in general, and homes in particular. It allows we Swiss intuitively to configure our living spaces just the way we want them. Feller's unrivalled best-sellers are its light switches and electrical sockets, 90 per cent of which are sold via electrical wholesalers to local electricians. They're known affectionately within the company as Feller Fans. That's unsurprising, given the outstanding reputation the company enjoys with this target market. Its popularity is down to its products being durable and easy to use, and not least to its attentive customer service. It's no wonder that Feller leads the pack.
"We're proud to offer our customers a smart overall package that covers the entire life cycle; from product idea to sales and on to training, support and maintenance", Feller Management Team member Jürg Sprecher explains. "It means we have a relationship with them. In fact, we're in constant dialogue." And Feller's customers like it that way, Sprecher continues, especially the hundreds of small Swiss firms that account for the majority of its sales.
"Thanks to Feller Registry, we don't just monitor the production process, we optimise it at the same time. Now we can produce faster, more efficiently, and to an even higher standard."
Jürg Sprecher
R&D-Director, Feller AG
Switching from mechanical to digital
Feller took the first steps towards digitalisation in 1990, when it launched switches for the open European installation bus (EIB) system that is now known as KNX (Konnex), the globally recognised standard for bus systems in building automation. The next pioneering product followed in 2002, with the proprietary zeptrion system. It could control lights and shutters throughout the house. Feller could have updated zeptrion but it had been on the market for over 15 years and was showing its technological age. Feller was limited in what it could do.
Thanks to smartphones, apps, wifi and the Internet of Things, technology has made a quantum leap. Users, too. And there was the data. Zeptrion generated almost nothing of use to product development. Feller knew the sales figures, of course, but had no information about applications, size or the surrounding landscape. It lacked product design input. The company became increasingly aware that it needed to develop a successor to zeptrion that built on its advantages and optimised its flaws but was IoT-enabled at the same time. That is how Wiser by Feller was conceived.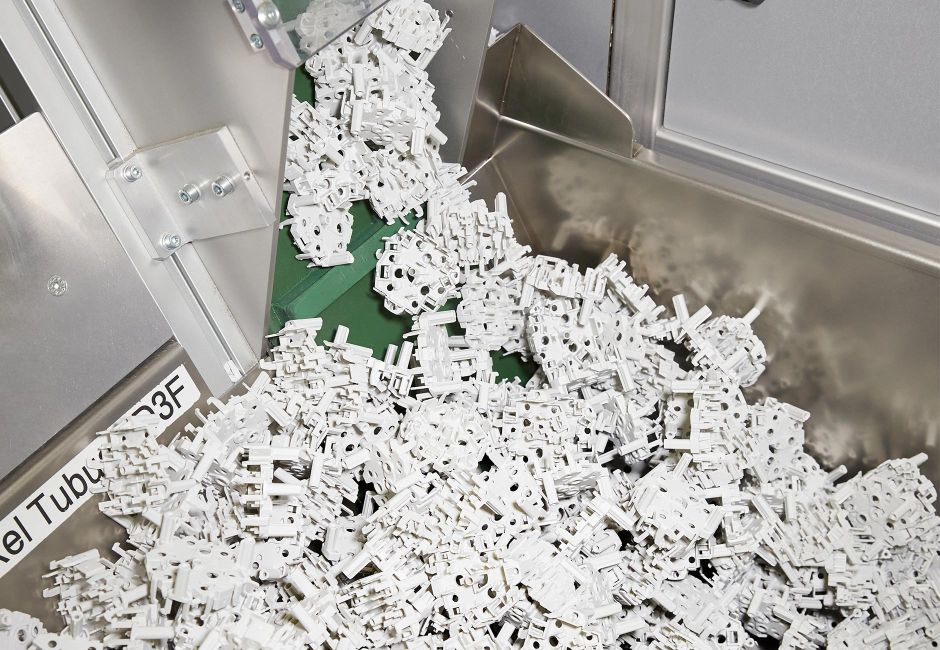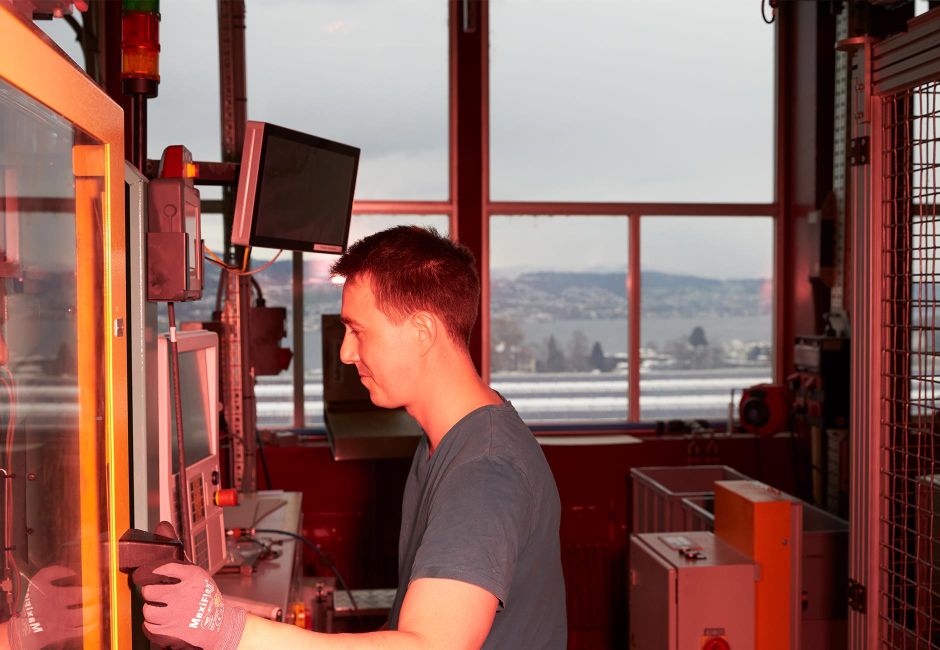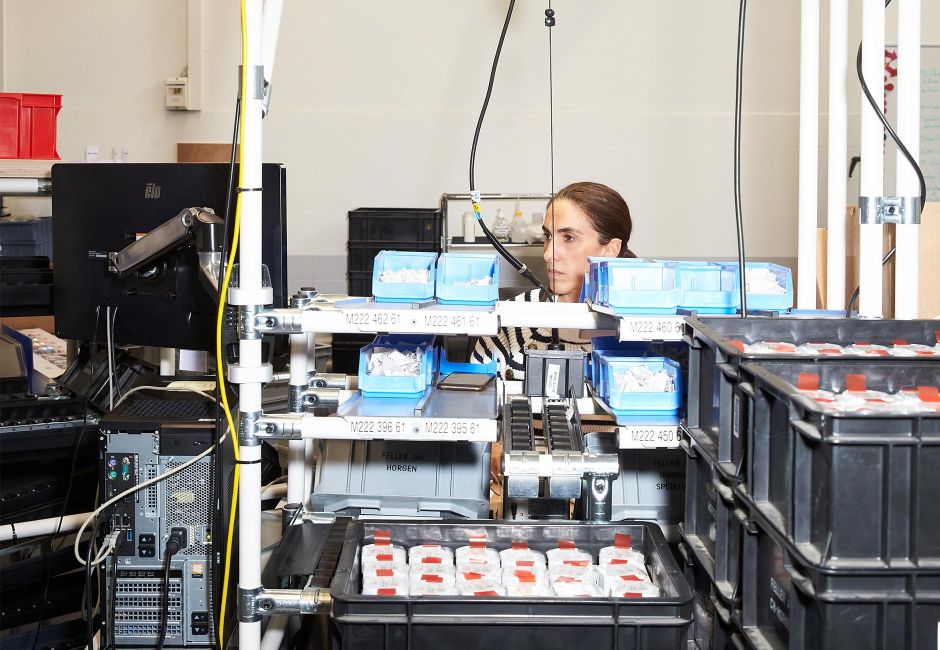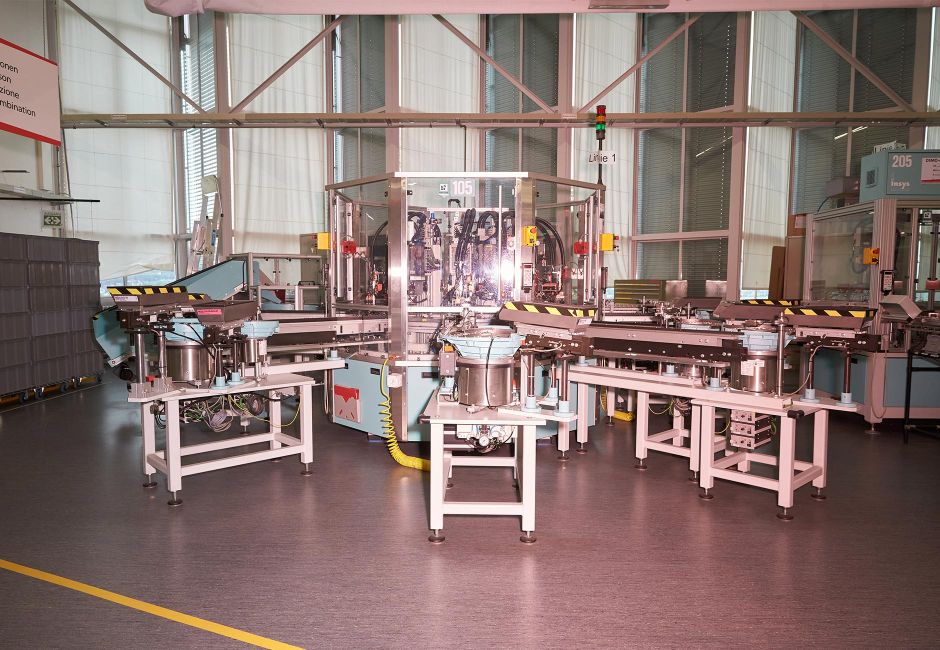 Wiser by Feller – taking the connected home to the next level
With the Wiser by Feller home automation solution you can easily control electronic devices throughout the home from an app on your smartphone. Wiser's USP is its ease of installation and use. But how was the product created?
First of all, Feller asked itself what it really needed to make its devices IoT-capable. Proper configuration at the production stage, including a device key, is central here. The key is a digital certificate that guarantees each individual device can be authenticated and authorised. To do this, Feller joined with Ergon to construct a brand-new cloud-based IoT production system: Feller Registry. In the shape of a digital twin, it ensures that the entire device life cycle begins during manufacture. Jürg Sprecher adds that, without Feller Registry, the company would not be able to make IoT-capable devices at all because it has two different production sites. "Feller Registry means that we have all of the production data from both sites available in real time. When a pre-produced device from our site in Riga arrives in Horgen, our facilities here can take the info from the cloud and configure that device perfectly, ready for the customer." The company also uses Feller Registry to monitor the production process and optimise it at the same time. Sprecher highlights the real-world benefits: "Now we can produce faster, more efficiently, and to an even higher standard."
Alongside Feller Registry, the IoT Hub was the second factor in the development of Wiser by Feller. This customised IoT platform enables Feller to control, manage and update all IoT devices. It also supplies important telemetry data which helps Feller understand the tiniest details of its products and installations, to support them, and to improve them swiftly if necessary. The IoT Hub is also what makes it possible for the end customer to control their house via app. Jakob Fritsche: "With its years of experience in IoT and cybersecurity, Ergon is the perfect partner for this project."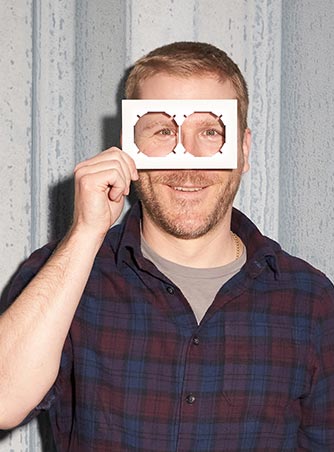 "Wherever automation takes us, you'll continue to see that all of our products focus on giving people what they need and want. They're the ones who benefit. There will always be a future in humanity."
Jakob Fritsche
Head of Electronics Development, Feller AG
The human face of automation
Electricians and end customers love Wiser by Feller but Feller itself is also justifiably proud of this new age of agile and inclusive solutions, which extend from mechanical systems and firmware through to packaging and industrialisation. Forward-thinking automation has whetted Feller's appetite for innovation and scalability. Wiser was just the start. The plan now is to adapt its technologies, such as Feller Registry and the IoT Hub, along with the lessons learned, to other product families.
There's one thing that Feller never wants to automate, however: humanity. "We're still all about people", Jakob Fritsche smiles. "We have a start-up mentality, even though the company has been around for more than 110 years. Wherever automation takes us, you'll continue to see that all of our products focus on giving people what they need and want. They're the ones who benefit. There will always be a future in humanity."
What we've learned from WFH
Forward thinking pays off
We introduced our flex-at-work programme well before lockdown. It means that everyone is able to work from home two days a week, so we already had the whole infrastructure in place.
Mobile working is more efficient
Pandemic or not, in the globalised world you have to be able to work remotely. All of our laptops have been set up for that for a long time now, which helped boost our efficiency. As part of a global group, we tend to think bigger anyway.
Leaner job application processes
It's much easier to find a date and time for a video conference, and interviews are more focused. Of course, if it's a second interview it helps to meet the candidate in person but the remote option is great for the first round.