While Switzerland is still debating the merits and dangers of the digital ID, one man is a firm believer in its future: Markus Naef, CEO of the SwissSign Group, provider of the SwissID. It combines user-friendliness with the highest security standards and already has almost two million users nationwide. The vision? Simplified access to digital services streamlines minor business processes and makes our lives easier. Quite apart from the benefits for service providers and users alike, the cost savings are huge.
The Zurich-based SwissSign Group focuses on two lines of business: certificate services and identity services. Certificate services cater to businesses. Used by many Swiss companies, they are marketed under the SwissSign brand. SwissID, meanwhile, is SwissSign's standardised digital ID. It makes digital services faster and easier to use for everyone.
Here, SwissSign acts as a trust service provider. It encrypts all of the necessary information so that it can be shared securely throughout Switzerland. Sensitive personal data? There aren't any. The SwissID uses non sensitive data such as first name, surname, date of birth and gender – information that is available already on Facebook and LinkedIn. The SwissID has one job: to verify a person's identity.
Markus Naef expands on this, pointing out that every hotel collects more data at check-in than SwissID does about its users. It might receive rudimentary information about which sites they log in to but not about what services they use. He continues: "Whatever you do, you have to use data sparingly. We have to let the general public and the private sector know what a digital ID really involves."
Security is paramount
The principal advantage with a SwissID is that you use the same login for a range of different services, making your user experience much simpler. The additional security element makes all the difference because you can be certain that data protection requirements are always met. Emphasising the great importance that SwissSign attaches to digital ethics, it even employs its own independent data protection officer. SwissID users must consent in every instance to the use of their data. They have complete control and can revoke that consent at any time.
Naef is clear: "We have the login and the relevant data, as well as the identification and authentication mechanisms, but, with a large number of our customers, it is Airlock's customer identity and access management (cIAM) system that guarantees secure, efficient access to the digital services on the other side. If we hadn't teamed up with Ergon it's unlikely we'd have been able to scale our vision up so quickly and reliably. That makes Ergon one of our primary partners."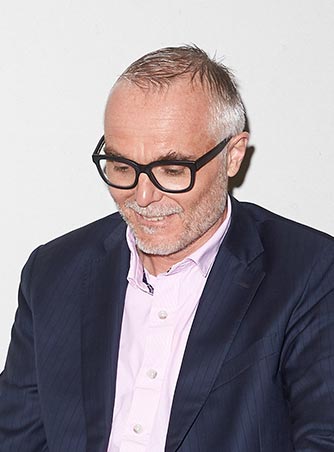 "With our solutions, costs are seven to ten times lower and they simplify complex processes, too. That's quite apart from optimising the user experience."
Markus Naef
CEO, SwissSign Group
What use is a nationwide digital ID?
There are already various digital IDs in circulation in Switzerland. They are used in areas such as digital signatures, patient files or online banking. The drawback is that they are all subject to different laws and regulations. Standardisation would align the current legislation and make the digital ID a respectable option for the private sector.
Despite its many advantages, the actual application of the SwissID is still in its infancy. In various cantons, such as Jura, Bern, Aargau and Graubünden, it is currently used for tax, grants or in connection with fishing licences. It is deployed by a further 150 or so bodies and companies across Switzerland, but this figure represents just five per cent of its potential. Markets are responsive, however, and can grow fast.
Lower costs and leaner processes for business customers
The biggest plus for business customers is the cost savings the SwissID offers. A normal login, with a username and password, costs CHF 4 to CHF 7 per user, per year. That includes the technology, infrastructure, licence and customer support. Calls to the call centre are the real cost drivers. Just over half come from customers who have forgotten their login data, even though they could have reset it themselves online. "The costs are seven to ten times lower with the SwissID", Naef reports. He also emphasises that, when customers enter their SwissID for a range of online portals, they will learn their login details. The more often the use, the less difficult the login process. The result, according to Markus Naef? "Fewer calls to the call centre and much lower costs."
The second major advantage is that the SwissID streamlines complicated processes that depend on reliable customer identification. This can be done by means of photo ID and a digital signature in the SwissID app. In cases like this, SwissID hands over to SwissSign, which properly verifies the data. Between them, they massively simplify everyday administrative processes; whether issuing an insurance policy, changing the name on an SBB travelcard or filing a digital tax return. It is the same with bank accounts. It can all be done digitally and is even faster and easier with a SwissID. With a digital identity, information is given just once and then neatly stored, structured and verified without any hidden costs.
A new (digital) leaf
The SwissSign Group is still working hard to establish the digital ID as an asset to the private sector. Identity thus remains the core of the application but, around it, SwissSign will create services that deliver real added value for the user by making day-to-day digital life easy and, above all, secure. Think about extracts from the debt-collection register or criminal records (familiar requirements in Switzerland), or vaccination records, or banking. Naef is proud to add that the SwissSign Group will soon be launching a digital signature service: "Lockdown has left our customers more hungry than ever for innovation and there has been a gradual shift of focus in the digital identity debate, away from risks and towards opportunities. That proves that business wants more digital solutions and we're more than ready to provide them."
What I've learned from WFH
Keep communications fluid
We optimises our digital communications with all staff right from the first lockdown. Since then, we've been keeping them fluid with regular wake-up calls, coffee talks and townhalls. It has gone down well.
Stay close to your team
The longer we're in lockdown, the harder it is to motivate people. As a leader, you have to stay close to your team – not physically but communicatively. I often call people over teams just to ask how they're doing.
Nature trust
My biggest tip would be to step up even more than usual and to encourage your team to do the same. If there are mistakes, be more transparent about them. At the end of the day, having the team work from home is the ultimate vote of confidence.