"AR takes plan data straight to site"
10.09.2021 – Mark Schröder, Computerworld
Interview for Computerworld, 27 August 2021
Construction is booming in Switzerland. Fieldwalk founder Caspar Andri Largiadèr wants to make developers' work easier by using AR to project digital blueprints straight onto the building site.
The digital transformation hasn't yet made it to the construction sector. Startup Fieldwalk is the advance party, using augmented reality (AR) to make digital blueprints from building information modelling (BIM) visible on site in real time. In this interview, founder Caspar Andri Largiadèr explains the technology's potential.
BIM requires all subcontractors to work together. What challenges does this raise?
The first is that all of the companies involved must use BIM for their planning. Many haven't yet adopted it, especially in Switzerland. They're still using classic 2D CAD systems. The second is that you need a BIM coordinator. It's not enough for the general contractor, architects and subcontractors to plan using BIM. You need someone – a dedicated team – to consolidate the different models. That became clear as the Roche Tower was being built, for example, where BIM was used throughout. The third is consistency. You have most of the time and cost at the beginning, so you can't start planning in 2D and then switch to a BIM database later on.
It sounds like a lot of preparation.
That puts a lot of architects off, but if you work cleanly and consistently in the early stages, later work on site will go all the more smoothly.
Can you describe the benefits of BIM in one sentence?
There is a model that is linked to a database that everyone works on, so they always have the same information. Paper plans can't do that.
How common are computer technologies on Swiss building sites?
Over half of construction managers use them, but they're not as common among building companies.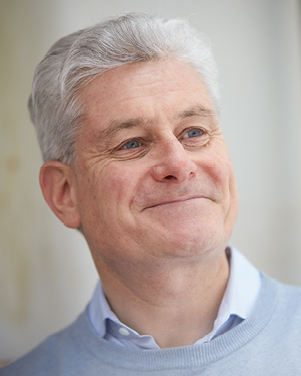 "There is a model that is linked to a database that everyone works on."
Caspar Andri Largiadèr
Founder Fieldwalk
And BIM and AR in particular?
BIM is used in 10 to 15 percent of all Swiss construction projects, but that proportion will increase. It's extremely common in Scandinavia, and India too. Public tenders there are now made exclusively on the basis of BIM. AR is even less used than BIM. There was a lot of hype surrounding AR glasses at first, but they aren't a tool you want to be working with all day. They're uncomfortably heavy.
Fieldwalk promises great efficiency gains. Why are you still meeting resistance?
There's often a lack of hardware and the knowledge to use it properly. We try to offset that by training companies on how to use tablets. The move away from pencil and paper can present a barrier for older people, in particular. Many companies also work with paper plans. There, too, people are reluctant to give up what they know. The next generation finds it a lot easier to use new tools, of course.
Why did you decide on Ergon as your development partner?
I'd known the Ergon AR team for a while and found their work highly creative, even though I had nothing to do with the actual content of it. Ergon has lots of committed and highly qualified people. It also has a great network in Switzerland with universities such as the ETH in Zurich and the Eastern Switzerland University of Applied Sciences, as well as with other companies. In the end we approached Ergon with the request to take BIM data to the building site with AR, but without the heavy glasses. Ergon came back to us with plenty of ideas.
For example, when you read in the 2D plans the tool recognises what functions the different rooms have, whether kitchen, living room, etc. The algorithm is based on machine learning. The process for initialising the 3D model on site also came from Ergon. We had trialled a number of approaches up to then. Ultimately, we chose a technology that is now the subject of a patent application. It allows model and reality to be overlaid permanently in just a few seconds.
What further steps will Fieldwalk be taking in the near future?
First we'll continue fine-tuning the BIM-to-AR solution. We want to optimise indoor navigation, for example. To do this we'll be borrowing approaches from robotics, such as simultaneous localisation and mapping (SLAM). We also want to improve machine learning still further so that plan details are recognised even more reliably. Otherwise our focus is on winning customers over to what our technology can do for them. That's another area in which Ergon and Fieldwalk are collaborating closely. This journey still has lots of places to go!