Best of Swiss Web Award for Ergon customer Crypto Finance
18.04.2019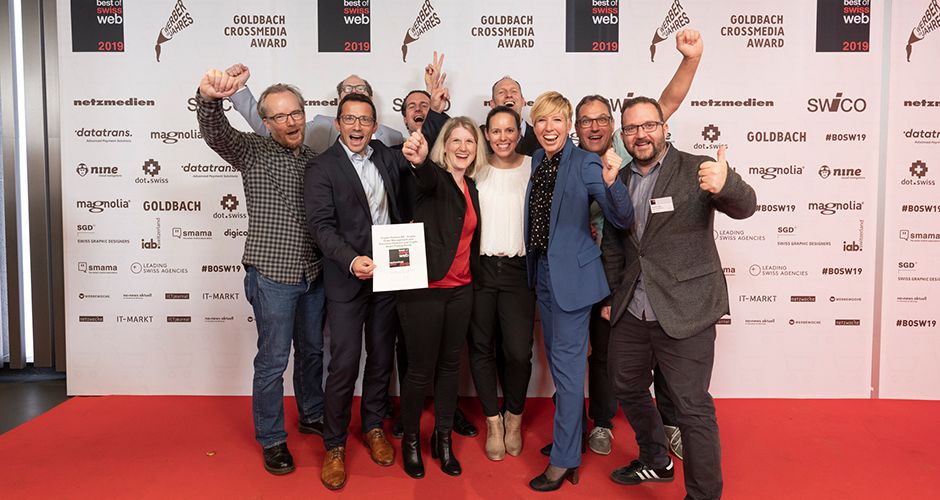 Our customer Crypto Finance was honoured at the Best of Swiss Web Award Night on 17 April 2019. The group won silver in the Technology category for its order management and execution platform and asset trading portal. Presented for the 19th time in 11 categories, these well-respected awards attracted a total of 340 project submissions, 86 of which were shortlisted.
Crypto Finance AG seeks to provide qualified and institutional investors with professional access to the crypto assets universe. Through its subsidiaries Crypto Fund AG, Crypto Storage AG and Crypto Broker AG, the group offers a storage solution and trading services for cryptocurrencies.
The key trading services platform is the Crypto Order Management and Execution Platform and its upstream Crypto Asset Trading Portal, which Ergon built for Crypto Broker AG. The platform enables qualified and institutional investors to trade in cryptoassets. The algorithm-based order management system allows traders to draw on the liquidity of the world's leading exchanges to offer optimised order execution.
"It was important to us to have a partner for this project who could quickly get to grips with the complexities of this area, and acquire the knowledge they needed to implement the solution successfully in just a short space of time. This award shows that we made the right choice," says Jan Brzezek, CEO of Crypto Finance AG.
Crypto Finance had already won the Growth Stage Start-up of the Year category at the Swiss FinTech Awards on 14 March 2019.
Ergon MD Finance & Telecom Solutions, Adrian Berger: "Our congratulations to Crypto Finance on winning these awards. We are delighted by our customer's success, and look forward to reaching more milestones together in the future."
Image: BOSW