Augmented reality: exhibition planning made easy
22.05.2019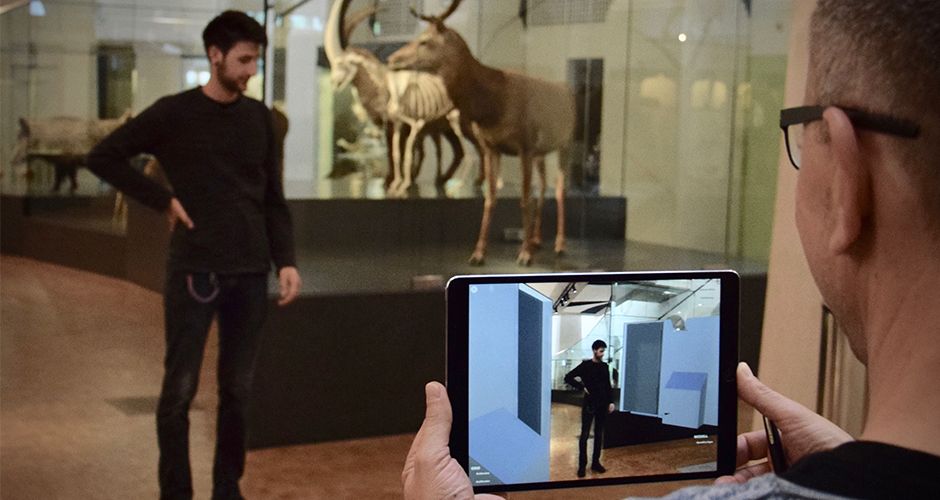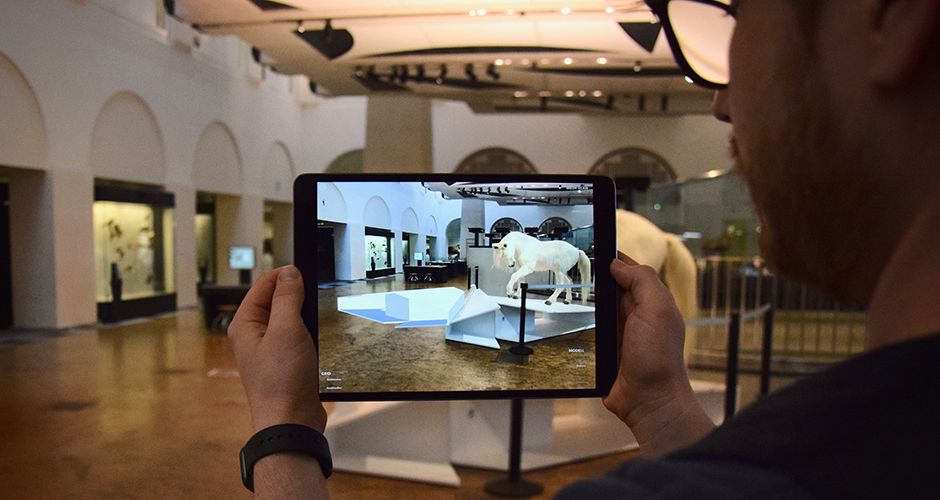 An interdisciplinary team from the sciences, graphic design, exhibition design, scenography, communications, multimedia, taxidermy, carpentry and polymechanics have been working together at the University of Zurich's Zoological Museum to plan, design and create exhibitions.
In the past, complex visualisations involving Photoshop or models had to be developed to help make all the key decisions when staging an exhibition – from initial planning right through to implementation. However, these days, 3D models are deployed to plan and build display cases and exhibits, and augmented reality (AR) can simplify this process considerably.
Flexible planning using virtual objects in the real world
To make work easier for the Zoological Museum's staff, Ergon has developed an AR app that views and compares the 3D models in the context of the museum's existing exhibitions and display halls; the exhibition elements that have been planned and designed are depicted in actual size and with their real-world surfaces. Their correct orientation is also preserved.
While the app is running, the exhibition room and the fixtures and fittings in it are recorded and their surfaces mapped. The virtual objects can thus be presented correctly in relation to these, allowing people to identify where the planned models might collide with existing architectural components or other permanent features.
A visual aid for speedy decision-making
The app also has a function which allows the model to be downsized and viewed against a floor plan on a variety of scales (e.g. 1:20). During meetings, this option is useful to provide a quick visualisation for everyone present, right at the conference table.
The AR app means the University of Zurich's Zoological Museum team can save time, as they no longer have to create the wooden prototypes, or even entire architectural models, that had previously been required. Furthermore, special perspectives to visualise the exhibition can easily be created and recorded as a photo within the app. Here, the AR app can make use of existing models, avoiding the need for additional production work involving elaborate Photoshop visualisations.