Successful VIScon at ETH Zurich
12.10.2018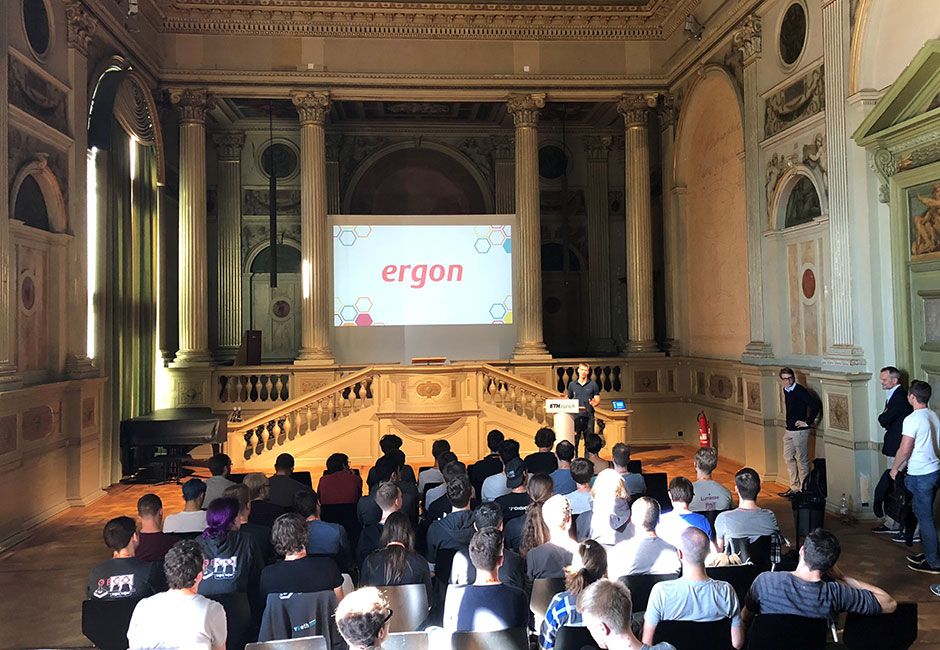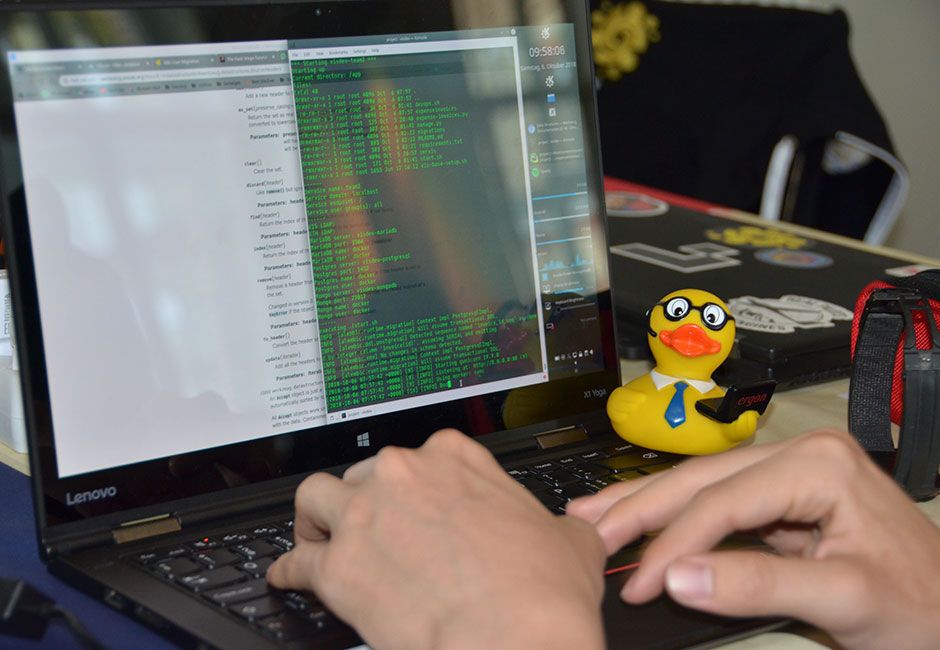 The first VIScon took place from 5 - 7 October. Organized by the Association of Computer Science Students (VIS) of the ETH, VIScon offered all interested students a 3-day hackathon and a 1-day symposium. Ergon acted as one of the main sponsors and was on site with several employees.
At the opening of VIScon on Friday our CTO Erich Oswald welcomed the students. Our two software engineers Dario Simone and Daniel Zeiter supported the Hackathon teams all weekend long as team mentors. "It was also a great experience for Dario and me. The vibe and spirit of a hackathon at the ETH were indescribable. Of course, I'm particularly pleased that one of my teams won in the end," says Daniel.
At the symposium on Saturday, Robert Adelmann, Head of Mixed Reality & User Experience, gave a keynote speech on the subject of "Merging Worlds" and talked about his experiences as a start-up co-founder and the current developments in the field of augmented reality.