Belimo: An industrial pioneer in the Internet of Things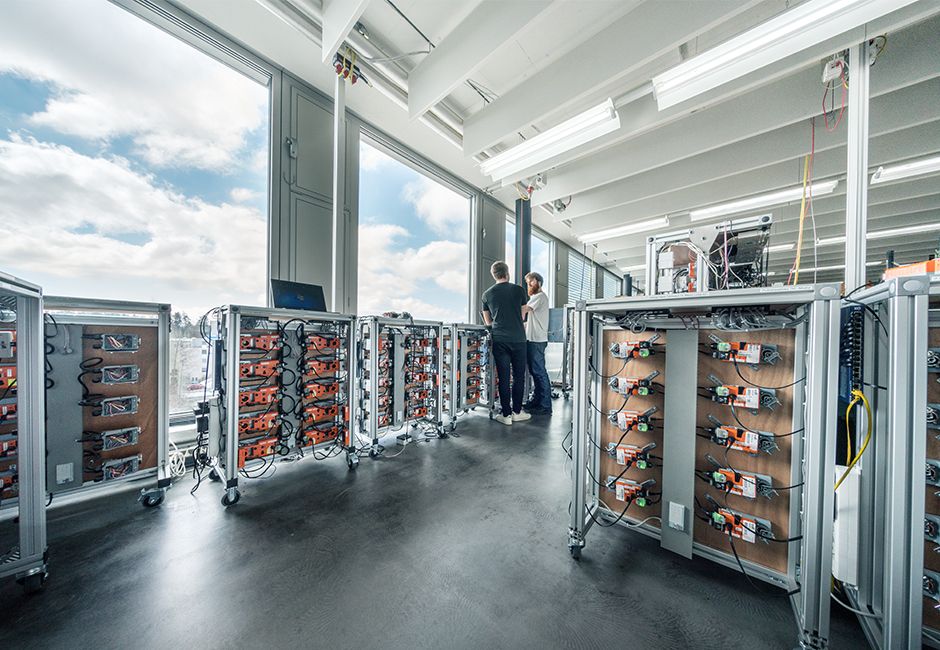 Belimo is a technology company listed on the Swiss stock exchange with around 1400 employees globally. Since 1975, it has been developing, manufacturing and distributing electrical devices for actuator and valve technology for heating, ventilation and air conditioning systems. With its comprehensive range of products, Belimo is a leading company in this market worldwide.
Projects
Apartimentum: Smart living as a service
In the smart apartment building "Apartimentum", everything that constitutes modern, independent and autonomous living in your own home can be controlled via smartphone or tablet. For the flagship project of Xing's founder Lars Hinrichs, Belimo Core Cloud, developed by Ergon, could be used for the first time. As a result, intelligent heating, ventilation and air conditioning systems were made available online and offline, and could be combined with services provided by other suppliers.
Success
Flagship project for futuristic living.
Belimo Shared Logic: Software for a better climate
The industrial company Belimo, based in Hinwil (Zurich), was very quick to recognise the potential of the Internet of Things. As early as 2006, the global leader for electrical actuator solutions for the regulation and control of heating, ventilation and air conditioning systems, envisioned a platform that equipped its actuators and valves with local logics and linked them together. In that way, the systems are able to control themselves and automatically increase their efficiency.
The first result of the development partnership with Ergon led to the «Belimo Shared Logic» platform, on which Belimo has since been able to develop new products and services and build on its innovative lead.
Success
As a pioneer in the Internet of Things, Belimo has been able to develop and offer «smart», networked products and services since 2011.
Smart climate control from the cloud
The IoT platform "Shared Logic" has also been a cloud solution since 2017. The core is the core cloud, a set of stable services used by all business applications. The Core Cloud connects to IoT devices in the field, stores the data of the devices and their owners, and allows commands and new settings to be sent to the devices. Business applications can interact with the core cloud or new business cases can be implemented via an easy-to-use interface.
Success
Great potential for new business areas and process optimization.
Belimo & Ergon