Training and taster days
Since 1999, Ergon has been involved with numerous activities to support future generations of IT professionals. The training of IT apprentices is an important measure to prevent a deficit of professionals. Nine apprentices are currently training at Ergon. Each year, around 150 young people get the chance to explore IT in a fun way: Ergon organises holiday events for primary and secondary school children, a day programme for the national future day and ten taster days designed to help secondary school children choose a career, organised and carried out by Ergon apprentices independently.
Internship and gap-year placements
We offer internships, Master's placements and positions for school leavers and student trainees.
Informatiktage (IT Days) 2017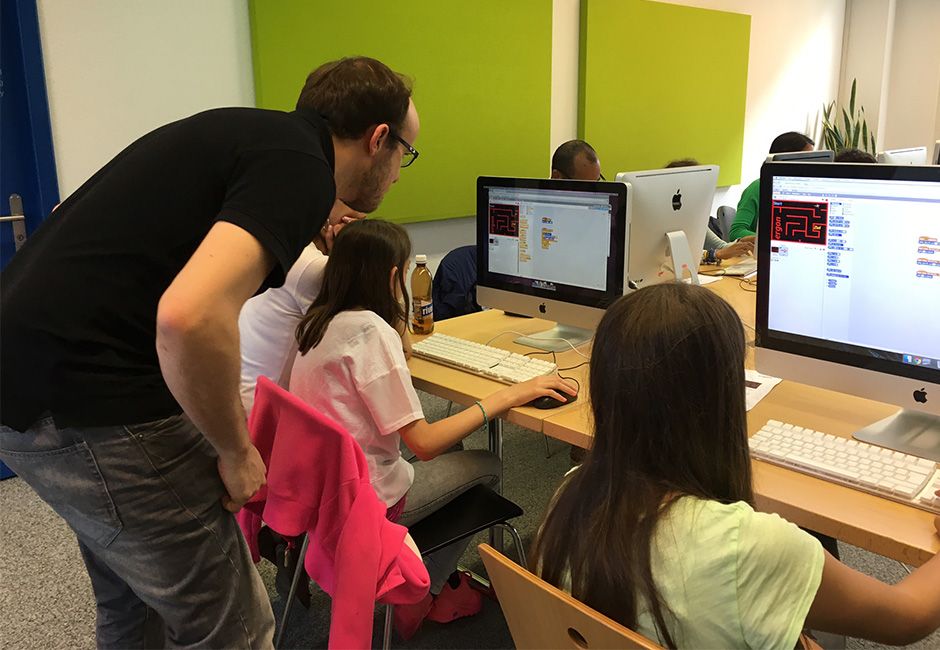 The 16 and 17 June 2017 saw the second 'Informatiktage' (IT Days) take place, organised by eZürich. Around 50 companies and organisations from the Zürich region held events to help people get to know their businesses and improve their understanding of IT. Ergon employees Annette Kielholz and Julia Wüst were once again part of the project team and provided assistance with all of the communication tasks as well as looking after our partners and the website. As a 'Premium Partner' of the Informatiktage, Ergon also laid on programming and information courses for classes of schoolchildren, families and teachers, as well as various presentations on the topics of wage transparency, digitalisation and augmented reality.
IT-dreamjobs
From September 2013 until September 2015, the campaign "IT-dreamjobs" ran in German-speaking Switzerland. It was financed by 36 sponsors from the fields of economy, science, the public sector and two foundations. The aim of the campaign was to make people aware of the fascinating variety of jobs in the IT sector and to encourage young people to study IT.
Ergon supported the campaign for its entire duration and appointed Annette Kielholz as Project Manager within the framework of gold sponsorship. The campaign was rounded off successfully with a number of highlights; these included a feature about its app competition on the Swiss television show "10vor10", its presence at the "ICTskills" fair at Zürich Hauptbahnhof and winning the Google Rise Award together with the Swiss Museum of Transport in Lucerne. After the campaign came to an end, the website IT-dreamjobs (German) was taken over by the Swiss Museum of Transport and is now a long-term feature of the IT exhibition «i-factory».