A solid start to the year
15.07.2020 – Press release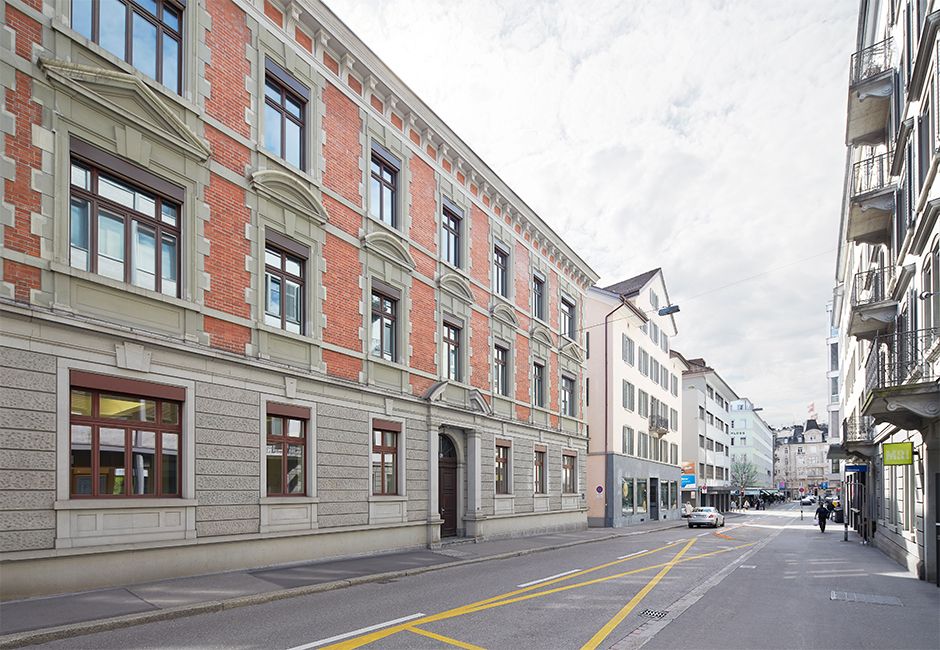 Ergon Informatik is pleased to report positive business performance in the first six months of 2020, with turnover totalling CHF 28.5 million. These sound figures reflect customer confidence in the Zurich-based IT company's products and services as well as the strong commitment of its employees. During this period, Ergon also opened an additional site, acquired several new clients and successfully managed the challenges presented by the new coronavirus (COVID-19).
Despite COVID-19 and its economic consequences, in the first half of 2020 Ergon was able to increase turnover by 6.3 per cent, year-on-year, to CHF 28.5 million. The company suffered virtually no project-related losses. On the contrary, says Gabriela Keller, CEO, Ergon Informatik AG: "We helped various clients switch quickly and securely to a home-office setup." The majority of Ergon's approximately 320 staff also worked from home during Switzerland's lockdown. Operations ran smoothly throughout this phase and there was no need to file for reduced working hours.
Successful project go-lives
Ergon developed LiPay, a new digital payment solution for Liechtenstein, for the Liechtensteinische Landesbank (LLB). LiPay enables contactless payment via smartphone and is integrated into the LLB's mobile banking app. The launch had originally been planned for summer 2020, however due to COVID-19, LLB was keen to roll out LiPay for cash- and contactless payments as soon as possible. Thanks to the exceptional commitment of all those involved, the solution went live in mid-April.
The latest milestone in a successful partnership with the ambitious start-up VIAC is the launch of the company's digital vested benefits solution. With state-of-the-art technology and cost-effective investments, VIAC offers its customers optimal vested benefits arrangements – whether in the form of a vested benefits account or a custody account.
Procare Vorsorge AG, a subsidiary of the Helsana Group, launched its new insurance broker platform for property/life insurance at the beginning of the year. Procare mediates between insurance companies and brokers in order to offer end customers quotations and policies as well as the best possible support. The new system simplifies complex processes, improves quality and increases efficiency. The platform is operated by Ergon in the Google Cloud and features the fully integrated Airlock Secure Access Hub.
Ergon was also able to expand its portfolio in the first half of 2020 and is looking forward to embarking on new projects in the areas of IoT, inventory management, order management and trademark protection. Ergon has been an Amazon Web Services (AWS) Select Partner since March 2020, thereby strengthening its expertise in the field of cloud computing. It has been possible to use Airlock via Google Cloud Platform (GCP) Marketplace since the beginning of the year. Microsoft Azure is next in line.
Expanded solution and product business
In April, a new solution, Airlock 2-factor authentication (2FA), was created to provide comprehensive protection against password theft, phishing and social engineering attacks. Risk-based authentication uses real-time intelligence to acquire contextual information on each login. When a user attempts to log in, the solution analyses factors such as the user's device, location and network to make a risk assessment based on these contextual elements. The application then decides whether to grant access to the user, ask him/her to enter an additional authentication factor or deny access altogether. "Shortly after the launch of Airlock 2FA, the solution was successfully implemented at the Frankfurter Bankgesellschaft and the international humanitarian organisation Johanniter-Unfall-Hilfe, among others," says Roman Hugelshofer, Managing Director Application Security, Ergon Informatik AG. He adds: "Airlock 2FA is the ideal complement to the Airlock Secure Access Hub and plays an important role in positioning our security solution as a state-of-the-art product on the national and international market."
Ergon launched a new, turnkey solution for the highly topical issue of open banking. It meets Swiss and EU standards as well as the highest security requirements and enables Swiss banks to expand their service portfolio quickly and flexibly via a central interface. Thanks to this solution, new cooperations can be formed and traditional business models can be scaled up quickly. It will allow banks to create new and better customer experiences, tap new markets and manage customer data securely.
Ergon opens third city-centre site: Falkenstrasse 28
At the beginning of June, Ergon moved into its third site, which can accommodate 75 workstations. The building is just round the corner from Stadelhofen train station and only five minutes' walk from the two existing sites. The proximity of the sites is an important factor when it comes to cultivating and deepening internal knowledge transfer and collaboration. The central location is valued by customers and employees alike. In selecting this new site, Ergon is maintaining its strategy of offering its staff an attractive and high-quality working environment.